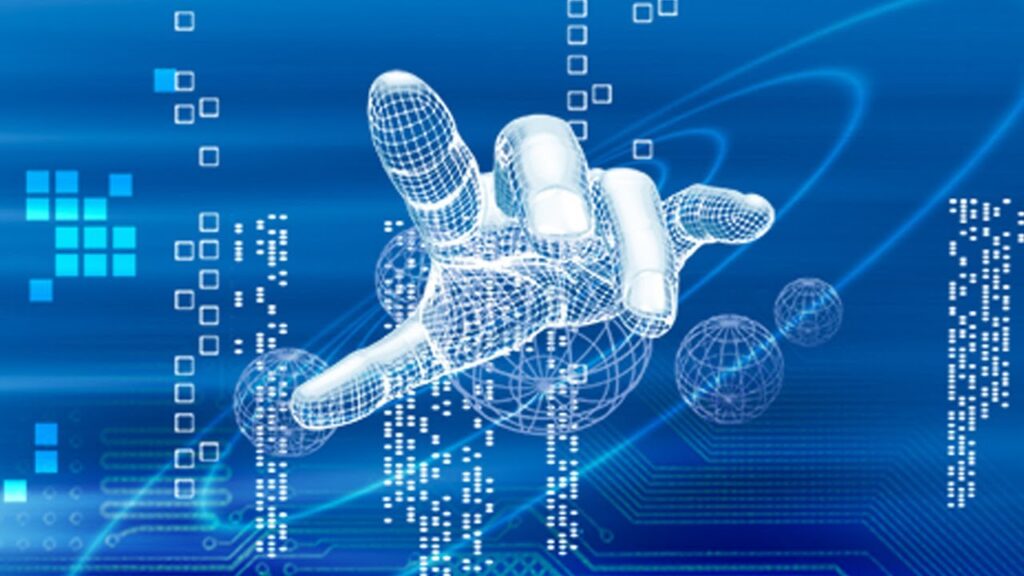 Artificial intelligence is a word that was unfamiliar to many people a few years ago but now it is a part of our daily life and even common people are familiar with it. We can see artificial intelligence everywhere in sensors, parking, personal assistance gadgets, businesses, health care, education, law, media transportation and almost in every minor to major sector of life.
Study by a dissertation writing service shows that artificial intelligence has a major impact on the educational field as well. It has made the academic world more opportune and modified. Artificial intelligence has developed major applications for assisting educational fields. It has changed the learning and teaching process and has brought computers and smart devices into education. This has made online learning very common. Now students don't need to be present in class physically they can attend online classes. It permits the mechanization of organizational tasks, letting organizations to reduce the time period necessary for completion of difficult tasks which enables the instructors to pass more time with students.
Artificial intelligence has brought major transformations in the educational field which includes simplification of organizational tasks, emergence of smart content, personalized learning, global learning, and efficient learning. Artificial intelligence has removed the boundaries because there are no limits or full stops to education and learning. Now staying in home country students can get a degree from any foreign university that is offering an online degree. This has saved a lot of money that might be used as cost of living and travelling if the student was going to take the admission and class physically. Now students can learn any course of their desire online.
Read More: Top Countries to Find Best Educational Opportunities
Artificial intelligence helps teachers and educational institutions by making managerial tasks automated. In the past teachers had to spend a lot of time checking and grading students tests and papers and then they needed extra time for rechecking it. But now the advanced and easy to use apps have made it more convenient. Now for assessing homework and grading tests and papers there are many tools available within the management of organization that saves the time of teachers which they can better spend with students in learning. Previously students had to submit their assignments by hand. But now they have to make their assignments on computers, submit them online and the same are evaluated and assessed online by different software which are first checked for plagiarism and then are marked and graded by the professor. This has reduced the paper work a lot.
Psychological studies have shown that every student has different learning abilities and all students can't be taught in a similar way. Some students need different techniques for learning and memorizing, some students take more time to understand and learn new concepts while others pick them quickly. Artificial intelligence also helps in this matter by assisting teachers to provide personalized suggestions and recommendations to each student. For making learning more effective and long term continuous feedback is very important. Through Artificial intelligence teachers can give personalized and targeted feedback to every student. They can also summarize lessons and lectures and can create flash cards and smart study guides.
Artificial intelligence has also introduced smart content which is in trend nowadays. Smart content refers to the robotic production of digital content that is similar in quality with the essays produced by different essay writing services by different AU. It also contains video lectures and conferences. Artificial intelligence is also replacing the simple and old traditional textbooks with new and customized textbooks which are digitized and involve new interfaces for learning. This has made the learning process easier for students. Examples of such AI include Cram101, Netex, Mika, Thinkster Math, iTalk2Learn, SmartEd and Brainly.
Read More: Top Universities in UK Which Offer Courses on Ancient History
Artificial intelligence has expanded information technology and released new competences. Now schools have the facilities of offering the career and study counselling to each student separately based on their academic record and this does not require a lot of effort or extra staff as well. Management just needs to have access to simple artificial intelligence tools that just need to have little information regarding a student 's academic record and his interest. And based on these records and market conditions it can predict and suggest the best study and career opportunities for students. It can also help schools and colleges in suggesting how many students must be enrolled in specific degrees based on job requirements in markets.
According to the research by the coming year the use of artificial intelligence in the field of education will be increased by 47.5 percent in all levels of education. And we will witness the use of more adaptive learning techniques and customized tools for bringing improvement in the learning experiences.